Matthias Härter is extensively trained to support and accompany people of all ages in situations of personal change in a resource- and solution-oriented manner. His aim is to help people find their very own solutions. What particularly distinguishes his work are his systemic view and his integrative approach, which focus on the individual as a whole. He finds a balance between effective focus and natural lightness.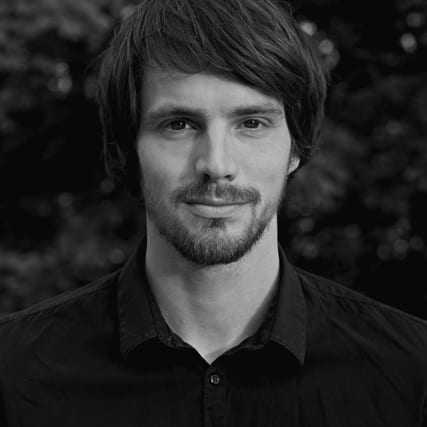 Systemic coach and mediator
Conflict and communication trainer
Trainer conflict pilot program for school mediation
Adventure pedagogue to support young people
Participation in the Leadership³ Academy – collective leadership, process support, organizational development
Study of Liberal Arts and Sciences with a focus on social sciences and psychology
Conflict management
Decision and goal setting
Self-strengthening, reflection, resources and potential
Seminars, workshops, moderation
Strategic career planning
Stress, self and time management
Support with professional orientation
Team building & team development
Work-live-body-mind balance
Our customers about Matthias Härter
"
Great, holistic coaching
"
Great, holistic coaching at eye level. Fast organization and pleasant premises. Matthias Härter has definitely helped me with my professional planning and the weighing of alternatives. In addition to important personality aspects such as values and interests, we have always taken into account the fit of solutions with regard to other areas of life and the social environment.
"
the best decision I could have made
"
My coaching with Matthias Härter from Sequoya was the best decision I could have made, in a time where I was confused, unclear, lost and scared about what my future might look like. The work I did with Matthias was personal, dynamic, honest and therapeutic. Matthias offered me a space to open up and be myself. To do the work and stay in dialogue with myself and with this very talented, professional and open minded coach as my guide. No subject was off the table. Matthias' English is also perfect and this made it much easier for me to visit certain themes in my native language with someone who also has full command of the language. Although I wish I could have had more sessions with Matthias, I ended my coaching feeling more self confident, clearer and trusting of my own knowledge and impulses. Matthias gave me permission to be myself in a sometimes scary world, and for that, I will be forever grateful! Thank you Matthias.
My coaching with an AVGS voucher was really a great experience. Matthias Härter knew how to respond to my individual situation and to optimally support me in questions of career reorientation, application training and work-life balance. He also managed to make me think differently about upcoming decisions. He was also very flexible when it came to the topic design.