Heike Sohna desarrolla y aplica sus propios conceptos para empresas y organismos públicos desde 2004. Aporta un profundo conocimiento del liderazgo y el desarrollo de equipos, la comunicación y los procesos empresariales. Su enfoque de consultoría está orientado a la práctica y permite una transferencia eficaz a la organización. En el coaching, su preocupación es hacer que las personas se muevan para que puedan poner en práctica con valentía sus objetivos y deseos. Para poder realizar esto adecuadamente, fundó SEQUOYA en 2012 junto con su colega de muchos años, Udo Furthmüller.
"Hacerlo es, en efecto, fácil, pero normalmente sólo en retrospectiva". Por otro lado, el proceso de cambio es más a menudo turbulento, ya sea en un contexto organizativo
o en el coaching individual. Por eso estoy aquí para apoyarte con mis conocimientos acumulados, mi profesionalidad y una amplia dosis de humor. Estoy deseando conocerte!"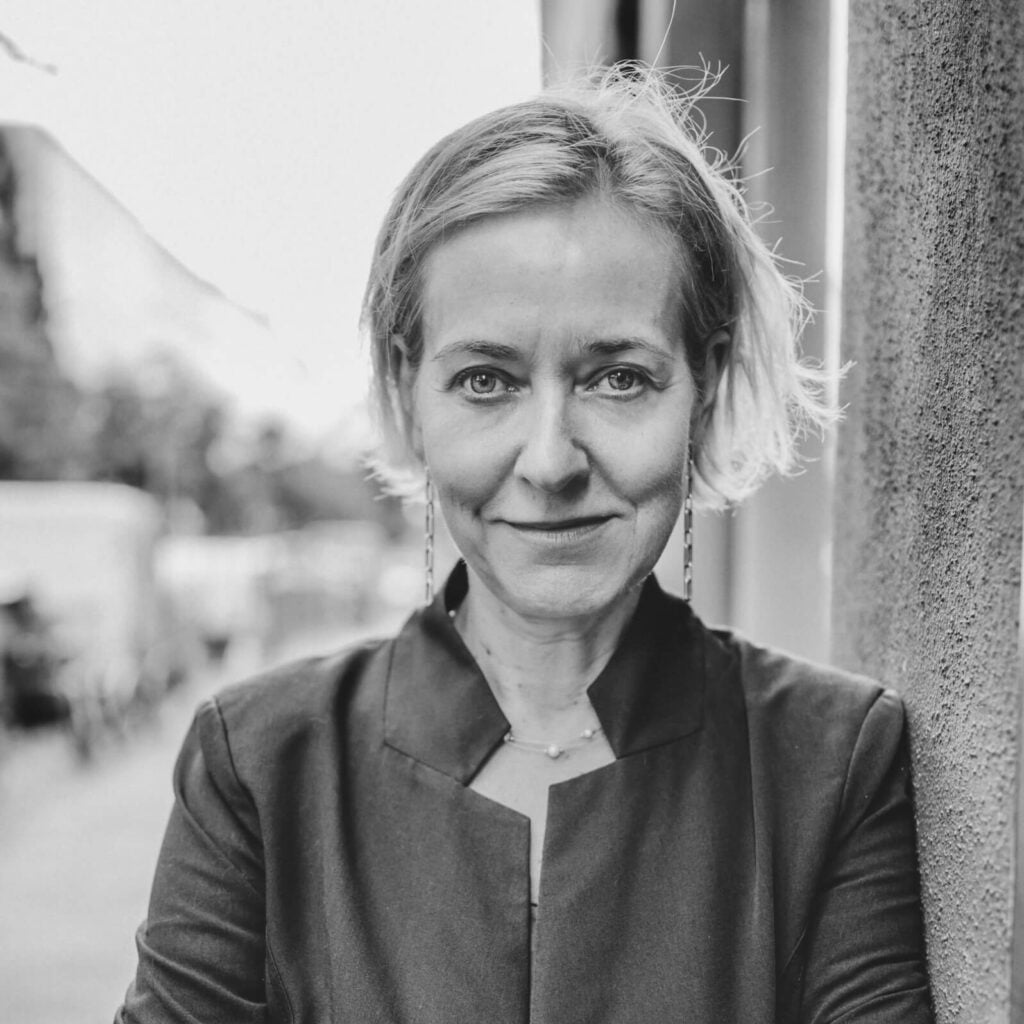 Entrenador sistémico certificado
.
Consultor certificado en carreras e itinerarios
.
Consultor de procesos acreditado
Desarrollador organizativo con experiencia
.
Formador intercultural certificado
Formador profesional y conferenciante
Dirigir los programas de prevención del estrés
.
Estudió administración de empresas, gestión deportiva y turística
.
Director de muchos años
Support with professional orientation
Leadership development
Team building & team development
Work-live-body-mind balance
Decision and goal setting
Stress, self and time management
Self-strengthening, reflection, resources and potential
Conflict management
Change management
Strategic career planning
Seminars, workshops, moderation
Team & individual supervision
Unsere Kunden über Heike Sohna
"
After three sessions I found a great job in a new field.
"
Heike Sohna takes her time: What is the goal of the coachee anyway? What does the coachee need and – important question: what has to go? She structures, motivates, hooks and pushes obstacles aside in a confident and friendly manner together with the coachee. It opens up and sharpens your own perspective, helps you to gain new VIEWS and more CONFIDENCE in a new professional path. I am still surprised at how quickly I managed to reorient my career with Heike Sohna's support. After three sessions I found a great job in a new field. Thank you for your support!
History and political scientist (M.A.)
"
Absolute booster for my professional reorientation
"
The professional coaching with Ms. Sohna was just wonderful. In a friendly, open room with high ceilings and a view of a green garden, I got to know Ms. Sohna as a friendly companion and a constructive and appreciative counterpart. Her playful ease in dealing with a huge number of professional coaching exercises, techniques and strategies has absolutely convinced me professionally and her great strength to react spontaneously to a situation and to adapt her coaching to it, I just found great. This high level of professionalism is paired with her fine sense of humor, which I also appreciated. Not every step is easy when it comes to professional reorientation, and how much it helps to laugh together sometimes! My professional realignment has experienced an absolute booster through the coaching with Ms. Sohna, I have learned so much in such a short time, recognized it and implemented it differently – I would not have succeeded so consistently and completely on my own. And the result is also impressive: I've been in a new job for 3 weeks that meets many of my desired criteria and in which I feel very comfortable. I have often recommended Ms. Sohna to friends and will continue to do so. Thank you very much for your support, the always constructive and appreciative input, and simply overall for the good hours with you!
"
Professional tips, empathy & positive attitude
"
Thank you, Frau Sohna, for the wonderful coaching. Your professional tips as well as your empathy and positive attitude have helped me a lot in reorienting myself professionally. During the coaching phase, I was invited to two interviews.