Get to the Core Faster with LINC Career Profiler
With LINC's personality test you get a differentiated profile of your character traits, their motives and their competencies.
The evaluation comprises over 30 pages. You get a comprehensive insight into your personality and receive matching job suggestions that will make your job search much easier.
The LINC Career Profiler also provides a good match of self-perceptions and perceptions of others. Many clients feel really seen for the first time, sometimes even relieved. All of them get very concrete impulses on what they could work on in order to be more satisfied and balanced in their working life (and also in their private life).
Scientific basis of the LINC personality test
The LINC Career Profiler is based on the so-called Big Five model of personality psychology. The test applies these five dimensions to your character traits, motives and competencies.
You get a truly holistic picture of your personality based on the latest psychological research.
In this way, a detailed perspective of unused potential and development opportunities can be gained in a short time during coaching.
What is the LINC Career Profiler?
The LINC Career Profiler is a holistic personality test based on current scientific findings in modern personality psychology.
The Career Profiler matches your personality traits with the job profiles of hundreds of professions. This makes it possible to offer you well-founded job suggestions and suitable fields of work on the basis of this test.
This makes the LINC Career Profiler act like a speed booster in career coaching.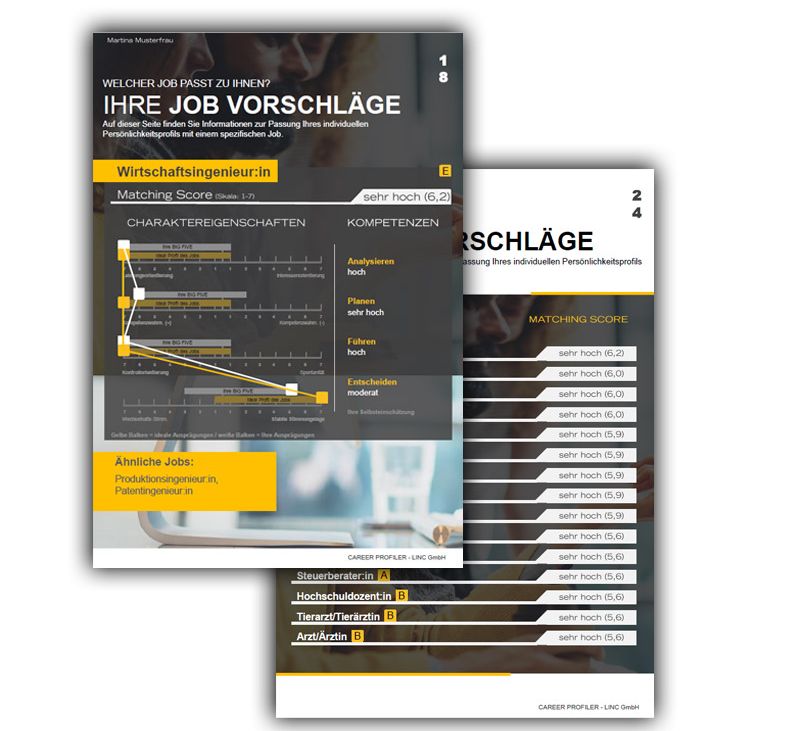 How do we use the LINC Career Profiler at SEQUOYA?
The LINC test gives you a completely new view of your own personality. The test develops its true power in combination with coaching – that is the reason why you can only get access to the LINC test through certified coaches or trainers.
At SEQUOYA, you will not only receive a detailed and graphically appealing evaluation of your personality test, but also a professional classification of your results with our Kickstart Coaching.
The test result is the basis for an in-depth coaching for personality development, which can immediately start on a very deep, individual level through the test. Our Kickstart coaching is the starting point for your real, sustainable development.
The "Big Five" personality model
The character traits of people are divided into five major areas, the so-called "Big Five" – the standard model of modern personality psychology.
The five dimensions are
Openness to new experiences
Diligence
Extraversion
Compatibility, or also affability in contact with other people
Neuroticism, or vulnerability, or level of emotional stability.
Each aspect – and its opposite – has advantages and disadvantages. There is no value judgement in the expression, only an inventory of where you are on the spectrum at the moment.
Our offer for you: Kickstart Coaching with the LINC Career Profiler
With the LINC Career Profiler, we offer a recognized, scientifically based personality analysis tool that also provides individual job suggestions.
Without testing, it can take several sessions to identify these areas – simply because much of it is unconscious and without testing must first be worked out using various methods.
Take the smart shortcut we have for you and combine your career coaching with the LINC personality test.
This offer for your quick start into a particularly deep and sustainable personality development costs 350 Euro (net).
This is what you can expect in Kickstart Coaching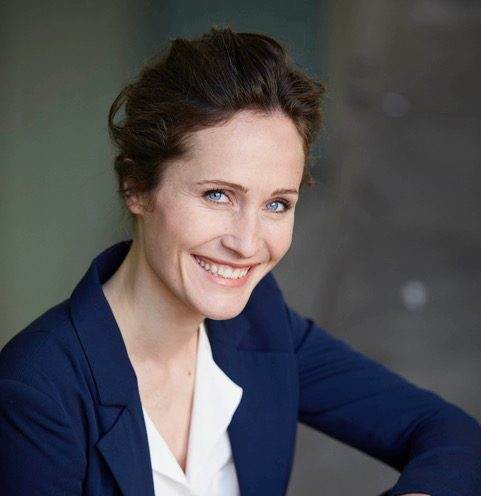 Marie-Kristin Kaschig, your coach in Kickstart Coaching
Marie Kristin Kaschig is an integral business coach and certified to use the LINC Career Profiler. She has a great deal of experience in guiding people through career reorientation and working with executives who face specific challenges.
She has already used the LINC test many times and experiences again and again how quickly clients get to the core through the test results – to the area that has blocked them so far or also to the area that is worth developing further – because there lies particularly great joy and zest for life. Two important factors for a satisfied working life.