Elenor Grafenthien has been working as a holistic (business) coach since 2013. She can draw on experience as a management consultant, rhetoric trainer and participation in two international projects.
Her strength lies in supporting people effectively, to develop their potential and to follow the path of their heart. Her coaching style is both creative, intuitive and structured, resource- and solution-oriented. With her humorous, direct and loving nature, she keeps the space in which knowledge, change and progress happen.
You can read more about Elenor Grafenthien as a coach and as a person in the interview "Our body and our feelings are the best advisors (German)".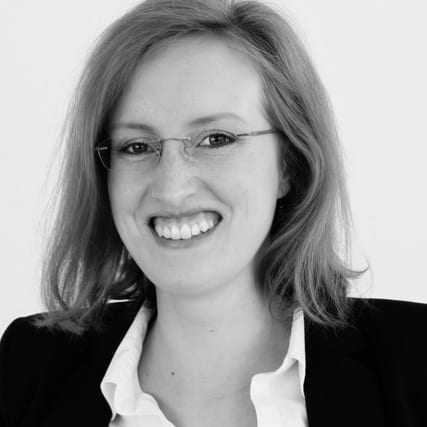 Systemic Coach
Professional Co-Active Coach according to CTI
Methods of deep psychological and existential psychotherapy and spiritual support
NLP practitioner
Studies in economics and art history
Change management
Communication, presentation, rhetoric
Decision and goal setting
Onboarding Coaching
Self-strengthening, reflection, resources and potential
Seminars, workshops, moderation
Strategic career planning
Stress, self and time management
Support with professional orientation
Team building & team development
Work-live-body-mind balance