Katja Hewener has worked for many years as a coach, trainer and HR consultant in a professional context for teams and individuals in startups, various associations, institutes, employment and educational projects. During this time she also worked as a HR manager in digital startups for over 10 years.
As a coach, she supports her clients in their search for "what they really want" and in developing a suitable implementation strategy. The thematic focus of her offer is: Development of professional goals and visions. Identifying your own strengths and resources through to optimizing application documents and pragmatic preparation for job interviews.
In addition, she supports startup companies in setting up and developing their teams. With workshops on the topic of "Find your Why!", she helps both companies and individuals to identify what their purpose is, i.e. what really drives them. In everything she does, an appreciative attitude, communication at eye level and a large portion of humor are important to her.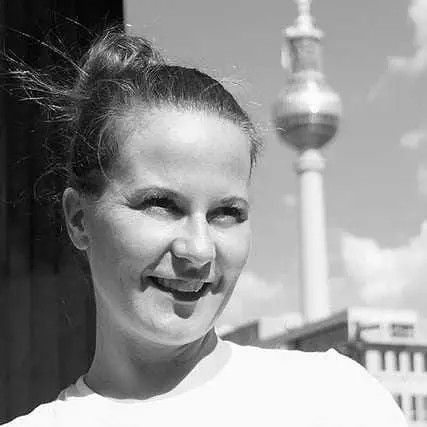 Life, career and business coach
Certified "Personality Profiler Coach" LINC
Personnel consultant with a focus on recruiting and team development
Independent lecturer in adult education for recruiting and team development
Communication, presentation, rhetoric
Decision and goal setting
Leadership development
Self-strengthening, reflection, resources and potential
Strategic career planning
Stress, self and time management
Support with professional orientation
Team building & team development
Work-live-body-mind balance