"There is always a solution!" - that is the basic attitude with which Stefanie Rätker has been promoting people and companies for around 20 years. As a coach and consultant, she focuses on the topics of business & Career coaching, start-up and organizational and team development. Together with her customers, she looks at successes, resources, competencies, visions and goals, develops ideas for possible solutions and supports them in their implementation.
Our profession has an important place in life. That's why coaching with Stefanie Rätker is not about a short-term solution, but about a sustainable plan that lasts longer. She focuses on a good mix of professionalism, personality, motivation and market.
She also imparts her knowledge of careers, founding a company, communication, time and self-management and many other topics in interactive workshops and seminars.
You can read more about Stefanie Rätker as a coach and as a person in the interview "People and numbers, I can do both!" (German)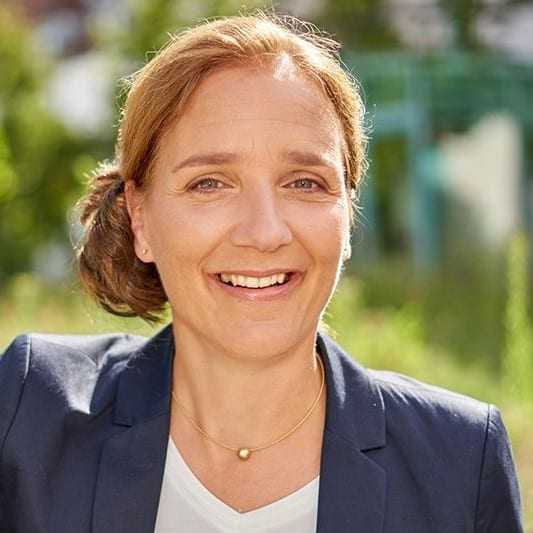 Systemic Organizational Consultant
BusinessCoach
Certified start-up coach
Train the Trainer / AEVO
Business graduate and bank clerk
Change management
Communication, presentation, rhetoric
Decision and goal setting
Leadership development
Onboarding Coaching
Self-strengthening, reflection, resources and potential
Seminars, workshops, moderation
Start-up coaching
Strategic career planning
Stress, self and time management
Support with professional orientation
Team building & team development
Work-live-body-mind balance